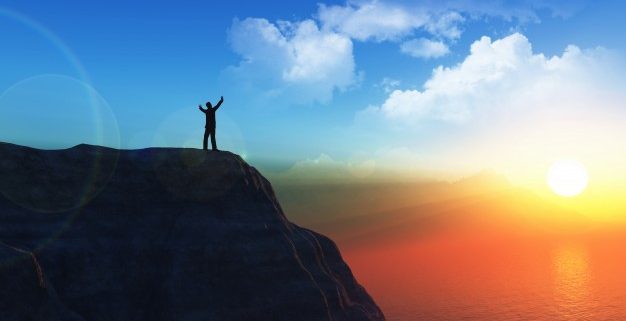 We spend a large part of our lives at our workplace. Therefore, if we aren't satisfied at our workplace then, would it be wrong to say that "we are dissatisfied with a large part of our lives?"
Small changes can go a long way to in order to succeed and be satisfied.
Do what makes you happy at your workplace. It might not be possible to completely change your profession however, that does not stop you from incorporating something in your current work place. Learn a new skill, equip yourself, make a parallel shift. Try whatever is doable and possible. Just don't give up and look for ways to bring about change.
Work your way around those difficult situations, colleagues, seniors
For an individual to be satisfied in a particular area there are both internal and external factors are involved.
Internal
Integrity
Punctuality
Perseverance
External
Monetary
Work Environment
Colleagues
Seniors                                                                     
In today's world "Time is the most precious commodity". We can't buy back the time lost so we need to use it judiciously. Unlike the earlier times, we are currently surrounded by endless gadgets. Use them to your benefit and don't let them spiral around you. Look into your schedule every now and then and organize your day. Keep time to unwind each day at least for a few minutes.
Be it personal or professional a lot will go wrong, accept it, move on, make changes and take help.
Sulking in solitude, passing the blame for failures does not bring success.
Owning up to things makes it easier to move on and try again.
With excerpts from
https://www.inc.com/jeff-haden/7-things-steve-jobs-said-that-you-should-say-every-single-day.html?cid=sf01001&fbclid=IwAR24C1M3hk93fDVtURH4uHVkpR2r759V4IzO4ODYguP6TKqgHXrs03BhC70
http://www.turning-point.in/turning-point/uploads/2019/08/3d-male-figure-top-cliff-with-his-arms-raised-success_1048-6612.jpg
352
626
turningpoint
http://www.turning-point.in/turning-point/uploads/2016/03/Turning-Point-with-transparent-background.png
turningpoint
2019-08-15 00:50:25
2021-02-16 15:02:18
Satisfaction and Success at Workplace